"And so with the sunshine and the great bursts of leaves growing on the trees. Just as things grow in fast movies.  I had that familiar conviction that life was beginning over again with the summer."
F. Scott Fitzgerald, The Great Gatsby
Ok after a brief hiatus here I am, I'm back in time to do a write up for  a season close to my heart, summer.
As a child I loved summer, I counted the days and looked forward to those warm summer days.  Simply because it meant endless days with no schoolwork, countless hours playing, sunny days at the beach and so many fun things a younger carefree self could ever think of.
Summer always filled my young heart with memories that I keep under lock and key while I look forward to the next summer.
Unfortunately we grow up.  Things change and life goes on and before you know it those warm summer days become just one of those days. But maybe sometimes if we allow ourselves once in awhile, it comes back, not as exactly as it was before. For some unexplainable reason something happens and a certain thought or a certain feeling, takes you back to that time and place..
Today it's a drive and a lovely meal on a warm summer night.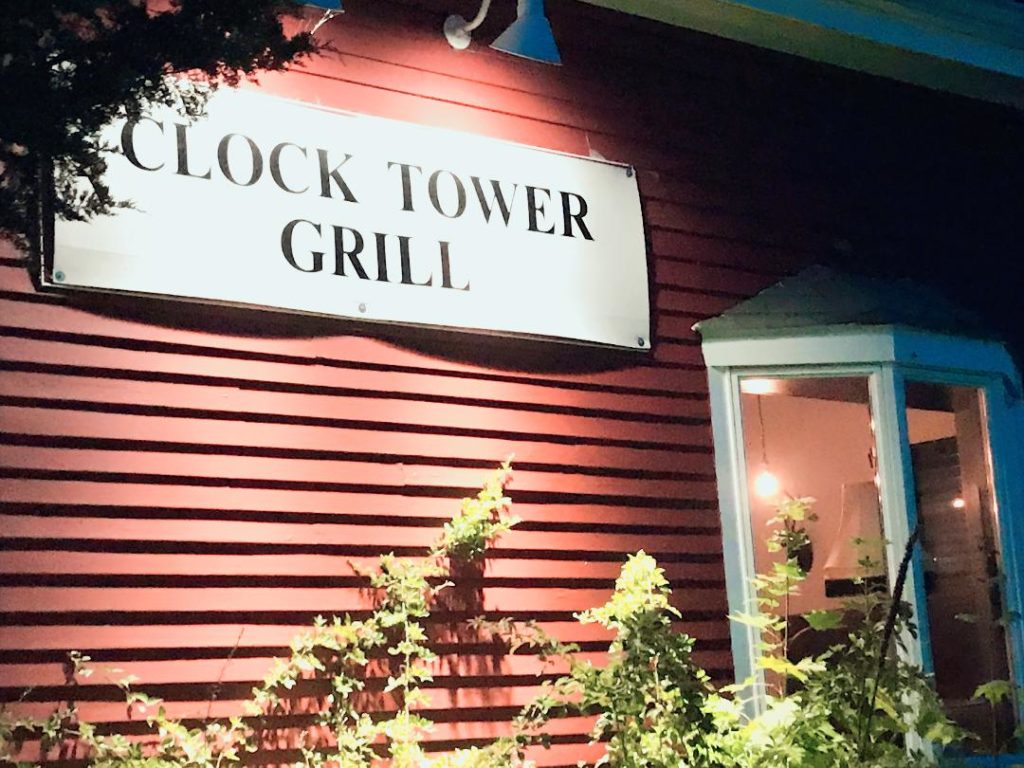 After a busy week the drive to Clock Tower Grill in Brewster New York was a welcome respite.  Clock Tower Grill has always been a go to place.  Friendly servers and the warm cozy atmosphere greeted us as we came in. The menu included several all time favorites to choose from and as expected, didn't disappoint two famished individuals.
For starters we had tomatoes and cheese, yes simple but very refreshing and filling.
Main course was burger, cooked medium well with cheddar, glazed onions and mushrooms with truffle fries on the side.  Yes I was all out with the comfort food.  The burger was juicy as you bit into it, with the onions, cheese and mushroom giving it the flavor that I was anticipating. And the truffle fries on the side completed the treat.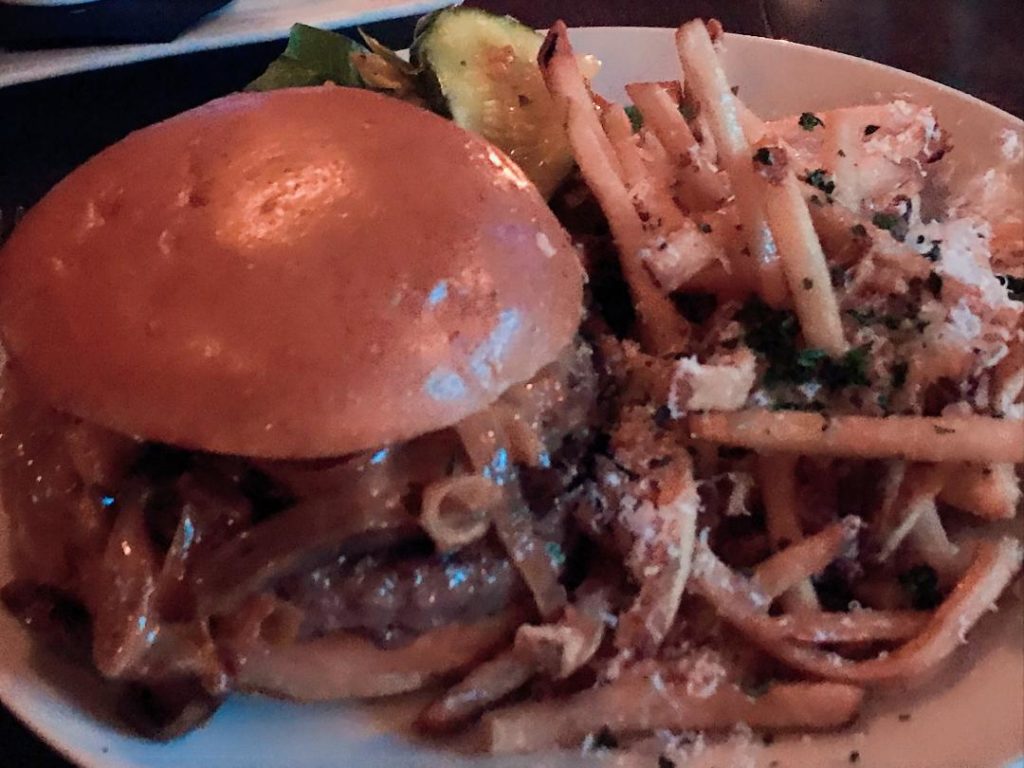 Absent in the photo were the roast chicken served with mashed potato, both cooked to perfection and the blueberry cobbler that were gone before you knew it. It was a happy meal.
As we stepped out into the summer evening drove and listened to Marc Maron's podcast  of his last interview with Anthony Bourdain,  I looked out into the darkness felt the summer wind and for a second, a brief space and time it seemed it was like how it was before and then it was gone before I knew it, but it was there. And I was back to my grown up self listening to Anthony Bourdain.
A warm summer evening, a lovely meal and some nostalgic thoughts, yes truly different, it was truly worth the drive.